Ambulance
Burnham on Crouch Ambulance Station is operated by the East of England Ambulance Service NHS Trust.
One emergency Ambulance and a rapid response car are based at the Station providing 24 hour cover.
If our ambulance is busy or not available then cover is provided from Maldon, South Woodham Ferrers or Chelmsford .
Ambulance staff at Burnham include trained paramedics.
Other Allied Services
A hospital car service is also provided for Burnham.
First Responders operate within Burnham.
Essex Air Ambulance is often used for urgent cases in Burnham.
How do I get in touch with Burnham Ambulance station?
The ambulance station is in Queens Road, Burnham-on-Crouch, Essex, CM0 8DY
No facilities exist to deal with members of the public, in person or by telephone, at Burnham Ambulance Station.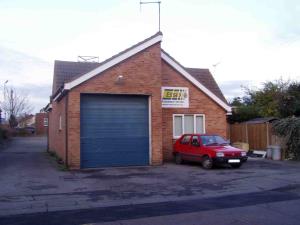 How do I get in touch with the East of England Ambulance Service?
In emergency - dial 999
For non emergency contact
Hospital Lane, Hellesdon, Norwich, Norfolk, NR6 5NA
01234 408999
How do I book the Ambulance Car Service?
Patients can book by telephone -01245 514614
For follow up appointments at Hospital an ambulance car can be booked when making the new appointment
How do I find out more about the East of England Ambulance Trust?
Click on the following link to visit their website
How do I find out more about the First Responders
Click here for more information