Travelling to Hospital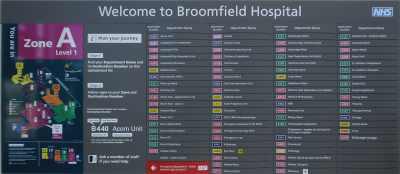 We hope that you will not have to travel to Hospital too often BUT if you do have to visit Hospital for an appointment or as a visitor it can prove difficult.
The major local hospital with casualty facilities is Broomfield Hospital at Chelmsford which is about 45 minutes by road
.
Some outpatient care is offered at St Peters Hospital, Maldon,Basildon Hospital, Braintree Commuinity Hospital, Burnham Surgery and Burnham Clinic.
The below information may help your journey.
AMBULANCE
The Ambulance Service will provide an Ambulance to transport persons ill or injured to Casualty in the case of an emergency only.
In some non emergency cases your Doctor or Consultant may be able to arrange ambulance transport between a Hospital Ward and your Home.
HOSPITAL CAR SERVICE
If you have a Hospital appointment and you are unable to travel in any other way your GP or Consultant may be able to arrange for a volunteer worker from the Hospital Car Service to take you to and from Hospital.
SOCIAL CAR SCHEME
Maldon Community Transport is able to arrange transport for its Social Car Scheme members to visit friends or relatives in Hospital. For details of this scheme contact Maldon Community Transport at 01206 216600 or e mail ct@community360.org.uk
BUS TRAVEL
Access is available to all local Hospitals by Bus .
Click here for local bus timetables
St Peters Hospital, Maldon
St Peters Hospital is served directly by First Eastern National Service and the Dengie Village Link
Broomfield Hospital , Chelmsford
Broomfield Hospital is served directly by Dengie Village Link Service D
or
Take First National bus service 31X to Chelmsford Bus Station and transfer to First Eastern National service 42 which departs every 15 minutes during the day.
Basildon Hospital
Take the Dengie Village link service C to ASDA at South Woodham Ferrers and transfer to Jacksons Mini coach service 237. Times and fares for Jacksons Coaches available from 01245 320598.
Contact Details
For Bus fares contact First National Bus contact 01245 262828
Dengie Village Link contact 01702 602727
For travel details contact Traveline - Public Transport Information 0870 6082608
For Bus times contact First National Bus or Dengie Village Link
Broomfield Hospital
Click here to visit the web site for Broomfield Hospital.