Remembrance and Armistice Day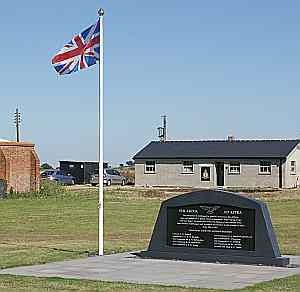 Stow Maries Aerodrome War Memorial
Remembrance Day is observed annually on the second Sunday in November known as Remembrance Sunday.
There are normally parades at Burnham on Crouch, Southminster and Stow Maries with Remembrance related church services at most other churches, which will often include a ceremony at the war memorial.
The largest and most formal service is that at the war memorial at Burnham on Crouch.
The other main event is the Remembrance Service at the War Memorial at Stow Maries Aerodrome which marks the loss of life at the aerodrome as well as the other men of our armed forces.
Armistice Day takes place every year on the 11th November to mark the signing of the agreement that brought an end to World War One.
Traditionally two minutes silence is observed at 11am.
This is a personal choice but one that is observed by staff at many local businesses and organisations as well as by members of the public.
Burnham on Crouch
Burnham branch of Royal British Legion organise a Remembrance Service annually on the second Sunday in November known as Remembrance Sunday. Normally there is a service at the Baptist Church at 10am followed by a procession to the nearby War Memorial where the Remembrance Ceremony takes place at 11am.
At 5pm there is a service at St Mary's Church at which the British Legion standards are formally presented to the church for safe keeping until they are next required.
Traditionally the local community show strong support for the Remembrance Ceremony.
Click here for more details of the local British Legion.
Southminster
A parade normally assembles next to the Health Centre and marches through the High Street to St Leonard's Church for the 11am morning service which includes laying of wreaths on the war memorial in the churchyard.
Stow Maries
Stow Maries World War One Aerodrome holds an open air Remembrance Day Service at the Aerodrome Memorial.
This service is normally held at 2pm in the afternoon on Remembrance Sunday and is started by a fly-past of vintage aircraft in salute to the fallen.
Representatives of the Military and Civilian establishment plus members of the public make up the congregation.
War Memorials
Wreaths are laid at all war memorials in the Dengie Hundred, sometimes as part of the morning service of the parish church and sometimes as separate ceremonies depending on the location.
Remembrance Day Services
Each Parish will hold a Remembrance Day service.
The Parish Clerk and the local church minsters will have details of the local arrangements.
Click Here for more details of location and pictures of war memorials.