Burnham Station and Bridge task force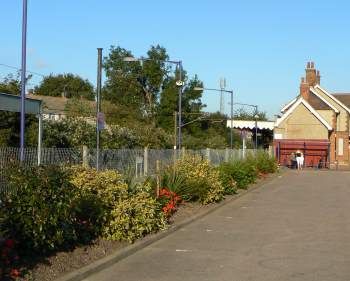 Burnham Station and Bridge task force are a volunteer group of residents who came together in 2000 to improve the area around Burnham Railway Station.
Members of the group get together on the first Saturday of each month to maintain the platforms, garden, paths and embankments of the station.
Individuals carry out work in between these regular workdays.
With minimal funding the volunteers have contributed over 400 hours of work to making the Railway area one of the most attractive in the Region
In September 2007 the task force were delighted when Burnham on Crouch Railway Station was named as the Gold Medal winning best railway Station in East Anglia.
FAQ about Burnham Station and Bridge task force
How do I contact them?
C/O Burnham Town Council Offices , Chapel Road, Burnham on Crouch
What are the operating hours?
The first Saturday of the month at Burnham Railway Station
I want to help as a volunteer - Can I just turn up?
You are welcome to turn up and volunteer your services. The work is voluntary with no payment although it would look good on any CV.
Please remember that you will be working in the open air and dress in an appropriate manner.
I want to help by providing sponsorship to but plants or equipment
Funds to purchase plants etc are always welcome . Please contact the chairman to discuss.