St Mary's School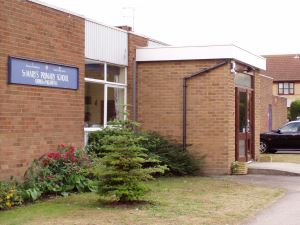 St Mary's Church of England School at Burnham on Crouch is a mixed primary school catering for children aged 4 to 11 years
.
The school prides itself on community links and there are many community activities taking place as evidenced by their website.
Admission Policy
Click here to visit the admission policy pages for St Marys on the ECC website
St Mary's Paddlers
The paddlers are the schools PTA group who hold events to raise money for the school and provide general support.
Click here to visit the Paddlers web page
What do the school say about themselves?
St Mary's - an inspirational learning community where all are valued and able to achieve their potential.
St. Mary's is a happy school, with a caring atmosphere. We welcome families with a wide range of beliefs and traditions who wish their children to enjoy the particular ethos and good primary education that our school provides.
How do I contact the School?
Marsh Road, Burnham-on-Crouch, CM0 8LZ
Tel: 01621 782626 Fax: 01621 783601
St Mary's School has a good web site. Click here to visit.